Something I have never like about the RV10 base design is the exposed steel components – they look like they are ex the iron works of Mordor. For example, the door side hinges are left exposed. What I have done in the past is to glass over the door hinge pockets after the doors have been fitted. This is not terribly easy as the cloth tends to be thin and becomes spongy when sanded. There is nothing to support the back side of the glass cloth.
In my current build I tried something different. As I was waiting for my fuse kit I decided to do what I could with the doors to fill the time. I decided to cover the hinge pockets leaving access to match drill the hinges.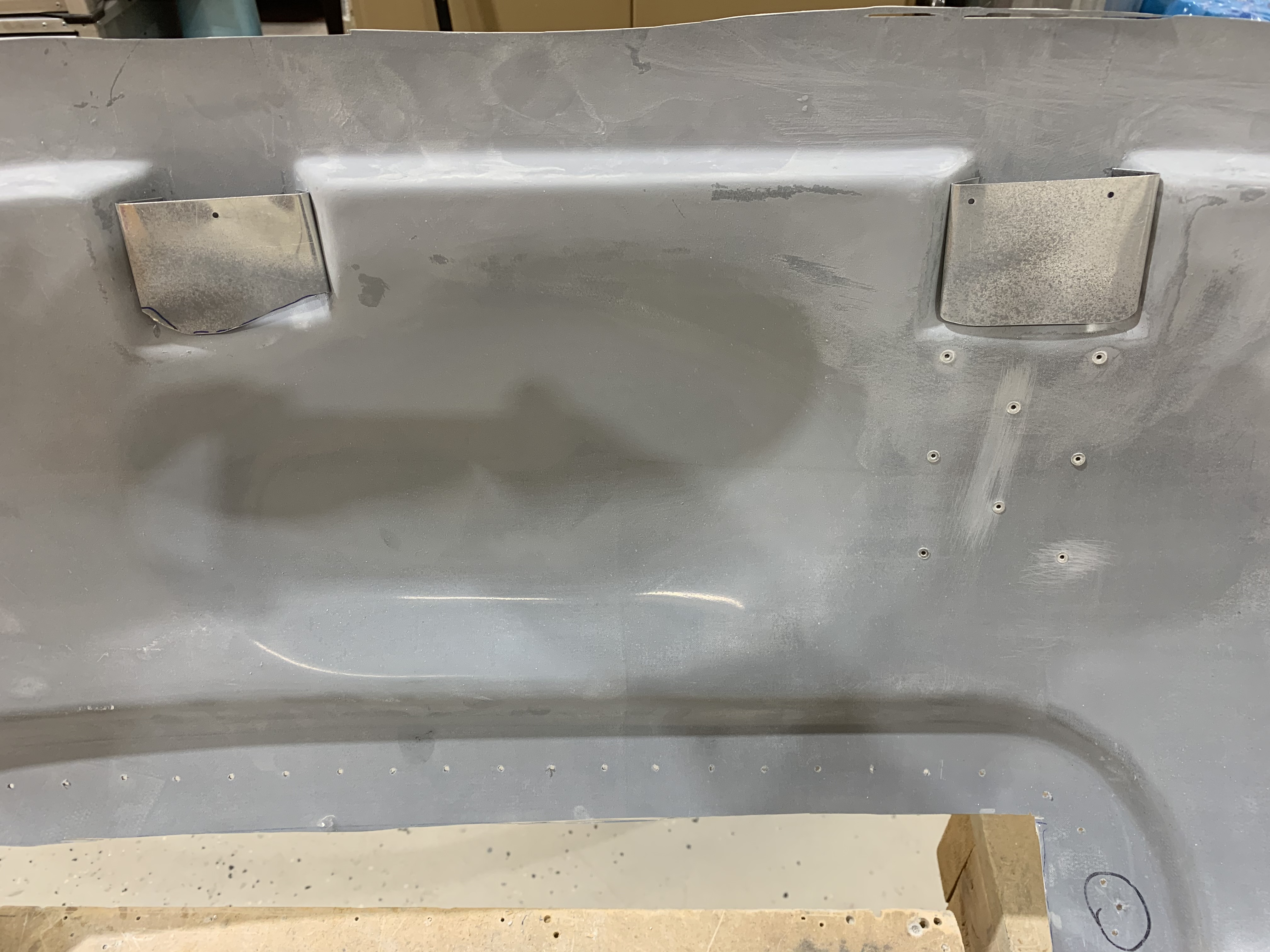 I created some aluminum "hats" that sit inside the recesses and then glassed these in. This provided some strength for the glass that spans the recess. If just glass was used, it would be problematic to get reasonable strength as the "span" would be sanded thinner than might be desired when finishing.
.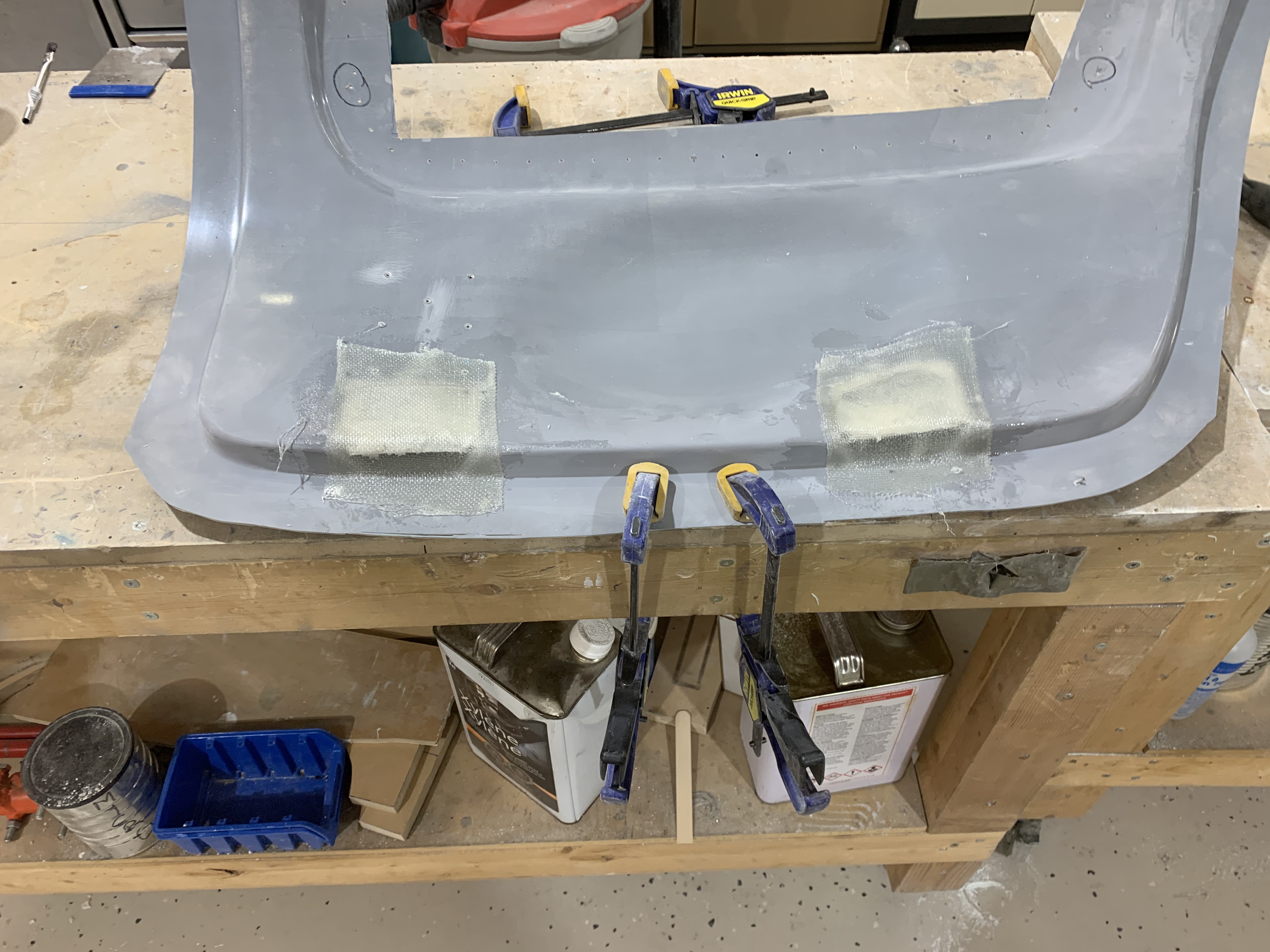 I used flox / cloth to glass over the "hats".
.
.
..
.
.
.
.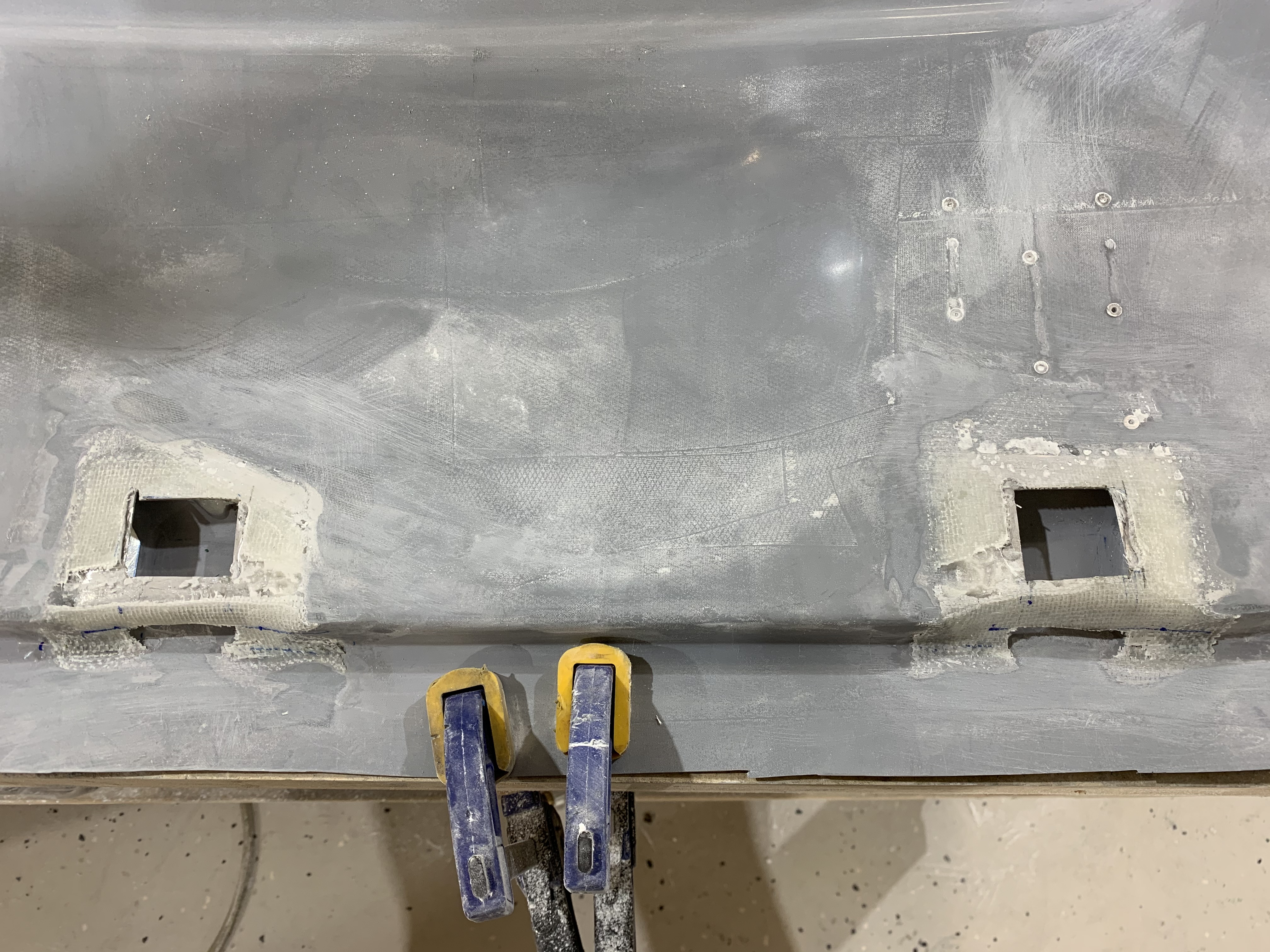 I then cut out squares so I could access the recess when it can time to match drill the hinges into the door. I lso tried to roughly create the "slot" for the hinges. As you will see later, this was not necessary – there is a simpler solution.
After the door hinges were match drilled, I glassed small fiberglass squares to cover the access holes. I made these from some of the door offcuts.
My build partner, Mark, suggested that we use small wood blocks to form the hinge slots. We covered the blocks with will packing tape as a release and then glassed in using epoxy / flox. The next day we removed the wood blocks. I tapped the blocks *lightly* with a bucking bar to break the tape covered wood from the flox / epoxy. The wood block was easily pulled out using some pliers.
Note that the wood block extends well into the recess and completely covers the area that the hinge will occupy. This ensures that the mounting surface remains clean and free of excess epoxy / flox.
The advantage of using flox is that it is not a thin layer and has depth which translates into strength. A couple of layers of cloth would be fairly weak especially after sanding. The flox on the other hand is very strong.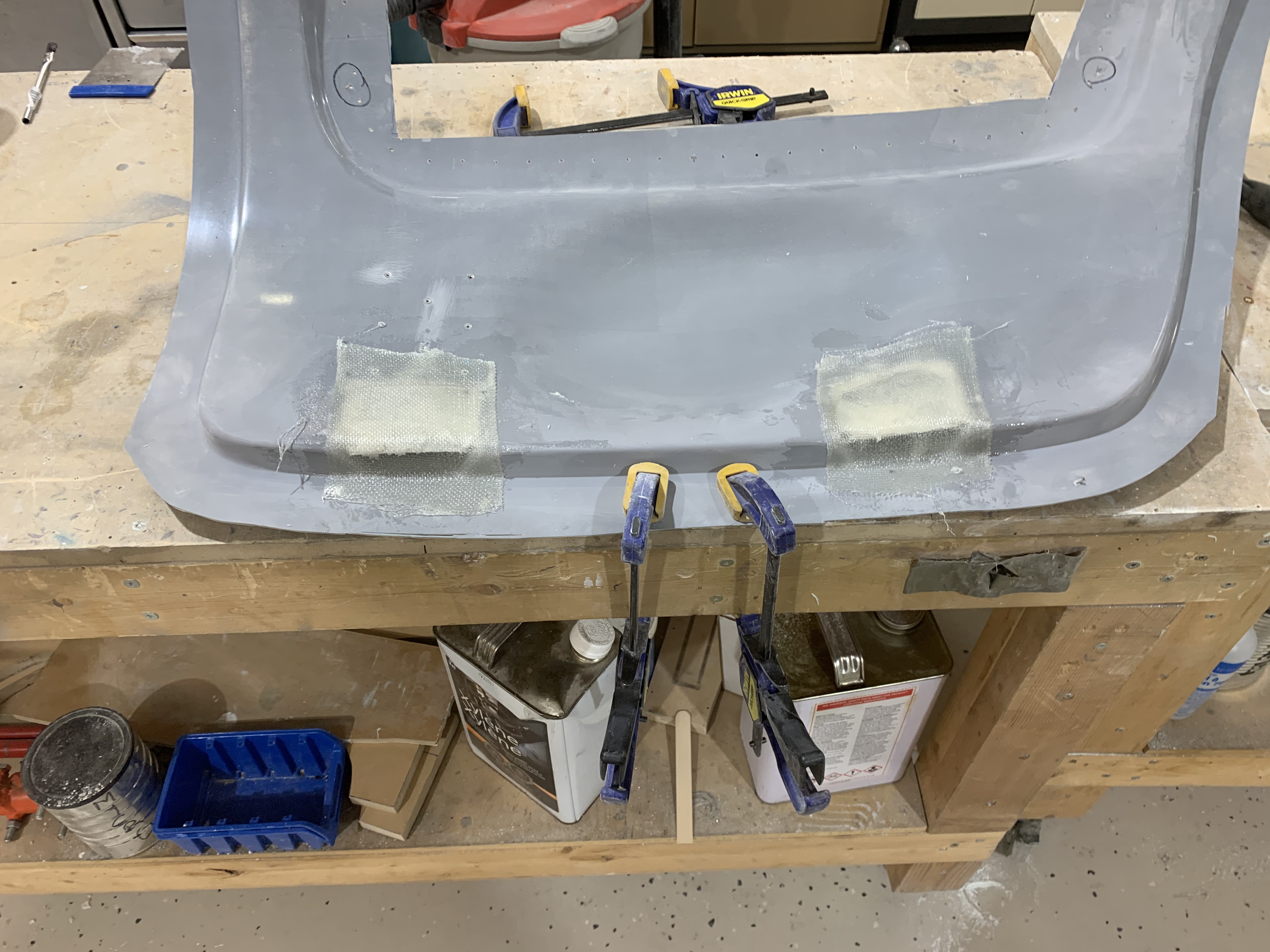 All that is left to to now is to clean up the edges and rough surfaces.